Navigating Supply Chain Impacts on the Wedding Market
Planning your wedding is an incredibly exciting experience, but it can also be a source of stress if not managed strategically. There are many decisions standing between you and the aisle, as you put together the pieces of your perfect wedding.
From selecting a venue, creating the menu, booking vendors, and planning the logistics, it can feel like a lot on your plate. The success of your event relies heavily on timely delivery and coordination of goods, especially perishables like flowers and food. 
At the moment, the wedding industry is facing supply chain challenges that can make wedding planning even trickier. And as the icing on the cake, there's been a surge of couples looking to get married after a year of postponed and downsized weddings. 
Between increased market demand and limited supply, couples must remain flexible throughout their planning process. Certain products may be costlier than normal and will likely entail a longer lead time. Other items might be impossible to procure. 
Fortunately, all of these wedding problems can be solved! At Los Willows, we're in the business of fixing problems and making life easier — so this guide will help you make wise decisions and have the wedding of your dreams.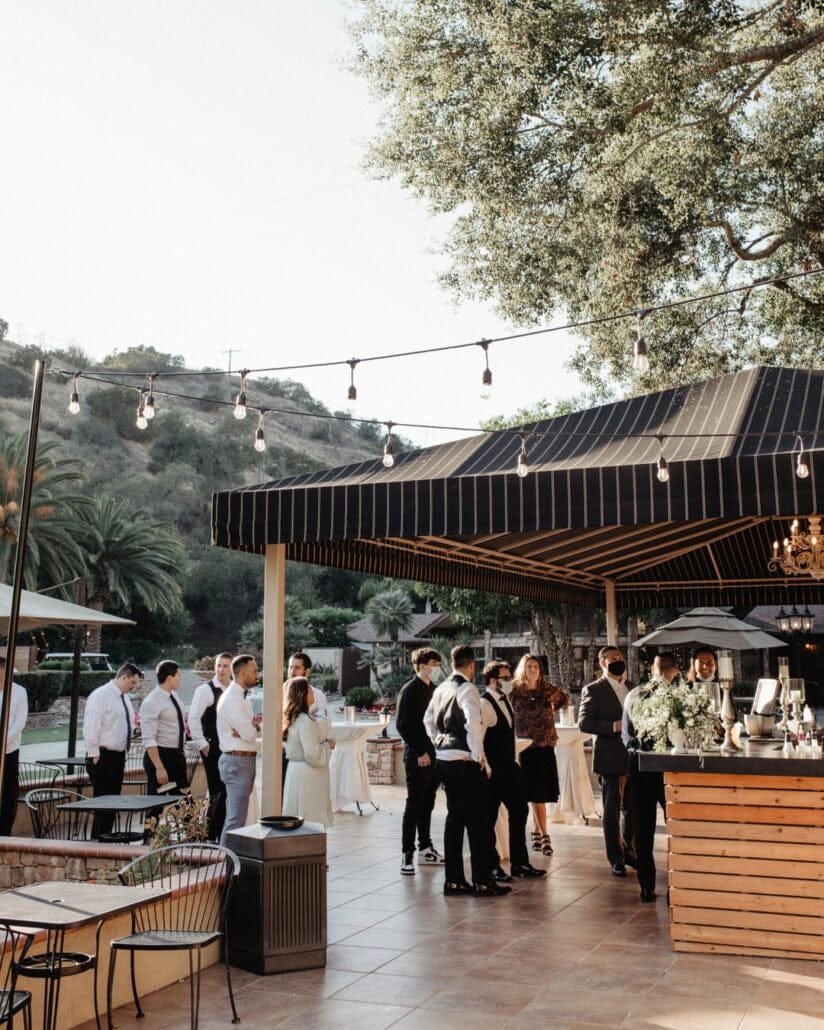 Keep an open mind and remain flexible.
As you navigate the wedding planning process, recognize that the situation is still evolving and be prepared that details could change at the last minute. Adjust your expectations accordingly, and accept that your vision for your big day may not be executed to a tee. But that doesn't mean it can't be just as amazing!
For instance, some food items or flowers may not be readily available or far too costly to source. As such, you'll need to come up with a new menu or use different wedding bouquets and table centerpieces on your big day.
Instead of stressing over every detail and turning into a bridezilla, make an effort to focus on what matters most: celebrating your love and promising your commitment to your partner! A few mismatching flowers won't spell ruin for your marriage.
Plan for a longer engagement.
The bulk of wedding planning kicks off once you've finalized your wedding date, which is one of the first steps toward your 'I do's. If you haven't locked in your date or your venue, consider booking as soon as possible for a date later into 2023 or even 2024. 
A longer engagement means you have more time to plan without worrying about current market conditions. An extended lead time won't matter quite so much if you order decor pieces a year in advance! 
While other couples may be scrambling to pull together their events, setting your wedding date back means you don't have to rush the wedding preparations—which means less stress! Instead, you can browse your options and talk it out with your partner, so you can make the best decisions months in advance. You also get to embrace and savor your engagement for longer — after all, it only happens once!
Trust your wedding team.
There's a good chance this is your first time planning a wedding, right? Even if you've helped friends in the past, it becomes a whole different story when it's your own. And if you're not familiar with the ins and outs of the industry, you won't be equipped with the knowledge and network you need to overcome supply chain challenges.
Luckily, your wedding team is there for you! Discuss strategies for executing your wedding vision to its fullest, including the best alternatives to elements that may be hard to procure. A proactive approach with a team of experts will ensure your big day is as picture-perfect as you imagined.
Remember: This, too, shall pass. The market will inevitably stabilize, putting the wedding industry back on course. And whether your vows are coming up sooner or later, you can rest easy knowing that the day will come that you are happily married — and it'll be before you know it!