Vendor Spotlight – Complete Weddings + Events
Nothing is more greater than a fun-filled wedding ceremony. That is a simple fact. The music, the dance, and the beautiful venue all come into play here. They are what ultimately determine whether the wedding is a success or not. Then use pictures and videos to capture the special moment too. When all these things come together, you're guaranteed a fun, wonderful and memorable time.
It gives us great pleasure to introduce a particular company that can make all this happen on your special day. Complete Weddings + Events!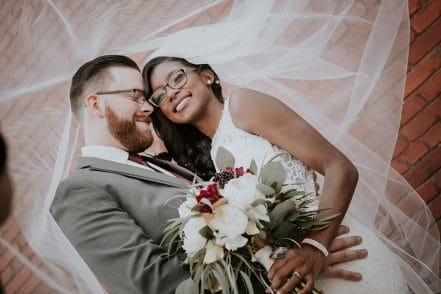 Who are you and what do you do?
We are Complete Weddings + Events; a DJ, photography, videography, lighting, and photo booth rental service company based in San Diego. We have been in operation since 1973, gathering a wealth of experience to serve our clients as best we can and help them achieve their dream celebration.
With our team of talented professionals, we help coordinate and plan your weddings and special events. We capture those perfect moments in our photos and shoot beautiful videos to preserve fond and cherished memories forever-with a nice soundtrack to back them up too!
What do clients love the most about you?
The variety we offer them, more than anything else. They have a wealth of options to choose from, and they always find something that perfectly captures the vision they have in their mind.
We offer DJ services, photography services, videography services, photo booths, and lighting services. You can choose from our list of professional disk jockeys to set the mood for a joyful and memorable day, all the while keeping you entertained, of course. There is also the option of live music, which is the favorite of many a client.
Our photography services include an online photo gallery with print release, color, and exposure corrected images. If you want, there's an option for having a second photographer cover the event. We also offer various print and album options.
Our videography services give you the opportunity to get great shots of the event from start to finish (imagine getting your vows and toasts captured in an amazing shot!). There is also the option of aerial drone footage and a second videographer to cover the full wedding ceremony.
Your guests also get digital prints, props, and digital downloads for every picture taken at our photo booth. And go through the different types of lightings we offer and choose what catches your fancy the most. They range from monogram GOBOs to lighted tables.
Just as getting a professional DJ, photographer or videographer is necessary to keep your event lively, you need a venue where the events can take place, of course. But don't go for just any kind of venue. You want class, prestige, and beauty, right?
If you are planning your wedding ceremony in San Diego, Los Willows wedding venue is where you should set your sights on. Yes, you can't do much about a wedding right now because of COVID-19, but wouldn't it be better to be prepared for when the virus is finally no more? Because it's just going to be one celebration after another!
Los Willows has all you need to make your day special: The multiple ceremony sites to the complimentary in-house decor, the boat cruise available for the newlyweds, the villa, and a host of other great things and services!
You can enjoy all this and so much more by hiring us. We offer professional and excellent service. Contact us today at www.loswillows.com for more information about our venue and the packages we offer, then see what satisfied clients have to say about us.